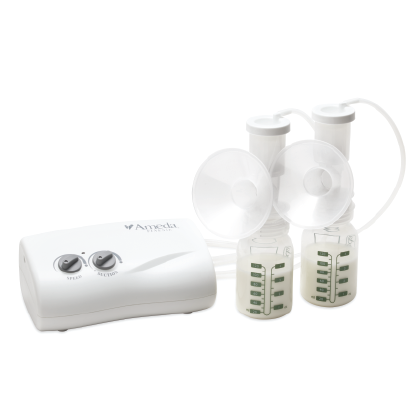 Ameda has set the standard for breast pump quality and performance for over 75 years. We are the original inventor of the technology still used in hospital breast pumps today. Ameda's new Finesse personal pump features our hospital-trusted pump technology and is designed for moms at home, at work, or on-the-go. Ameda Finesse is ideal for those who want a fast, convenient, and easy breast pumping experience.
SKU: 101A01
Designed to mimic Ameda's hospital waveform technology. Lightweight, portable, and can operate on batteries for easy transport. Easy to assemble and clean, no need to clean replacement tubing.

Our quietest personal electric pump for a more discreet experience.

Adaptable for single or double pumping. Long, reliable performance backed by a 2-year warranty.